River Thames House, Berkshire
"JCA have worked with David Keyte of DK Planning over several years, he being our first port of call when assistance is required for complicated planning matters. David provides a level of insight and expertise that have proven to be invaluable for several important projects for us. His approach is analytical, providing innovative solutions and clear, unambiguous advice that have helped to secure some remarkable planning consents. Uniquely, David explains the issues at hand with a particular clarity which always wins favour with his clients; his ability to quickly analyse and advise on possible courses of action give great confidence, and his written reports have been instrumental in formulating well-argued supporting documents for submission to the planning authority.

"We regularly call upon David's expertise at the very earliest stage of a project, where he can provide helpful ideas and reasoning to support the emerging proposals. Not only does David present extremely well to clients, but he also has the ability to be robust and steadfast in his dealings with local authorities. We would not hesitate in recommending David's services to others, and very much look forward to working alongside him into the future."

Johnston Cave Associates | Architects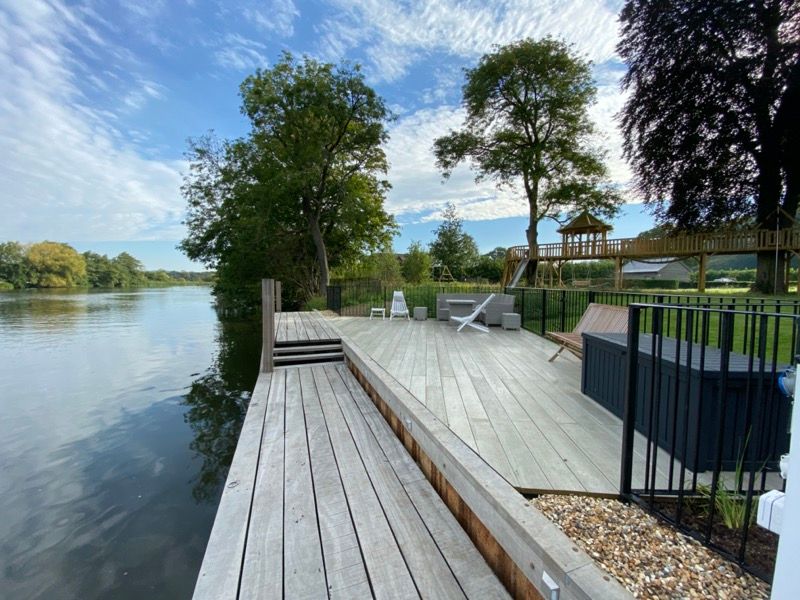 The property
The original dwelling occupied a delightful, tranquil and secluded location within extensive grounds fronting the River Thames. Unfortunately, the dwelling was a combination of varying and differing phases resulting in an unremarkable design, the ground floor of which was susceptible to flooding.
Objective
The new owners wished to demolish the existing house, boathouse and outbuilding and then construct a new larger, classic but modern and flood resilient house together with a complete overhaul of the grounds to provide recreational facilities and a suitable landscaped interface between the house and the river.
Strategy
The planning issues were complex and often contradictory and centred mainly on Green Belt and flooding matters but also included design, heritage, ecology, transport and river frontage considerations. With the design flair of Johnston Cave Associates, a scheme was found that overcame the flooding concerns by providing an undercroft level on which the new house sits. However, this ate into the mass, floor space and maximum height restrictions permissible for the new dwelling due to Green Belt requirements. Again, through a mix of design ingenuity and planning reasoning, a scheme emerged that satisfied the Royal Borough of Windsor and Maidenhead, while providing a dwelling that met the client's brief and radically transformed the appearance and improved the character of the site.
Outcome
The process, including extensive and protracted pre-application discussions, took just over a year from the submission of the first pre-application request to the receipt of the consent for the house that has subsequently been constructed.
The specialist team involved
To strengthen our case to secure planning permission on this project we worked with the following expert consultants: