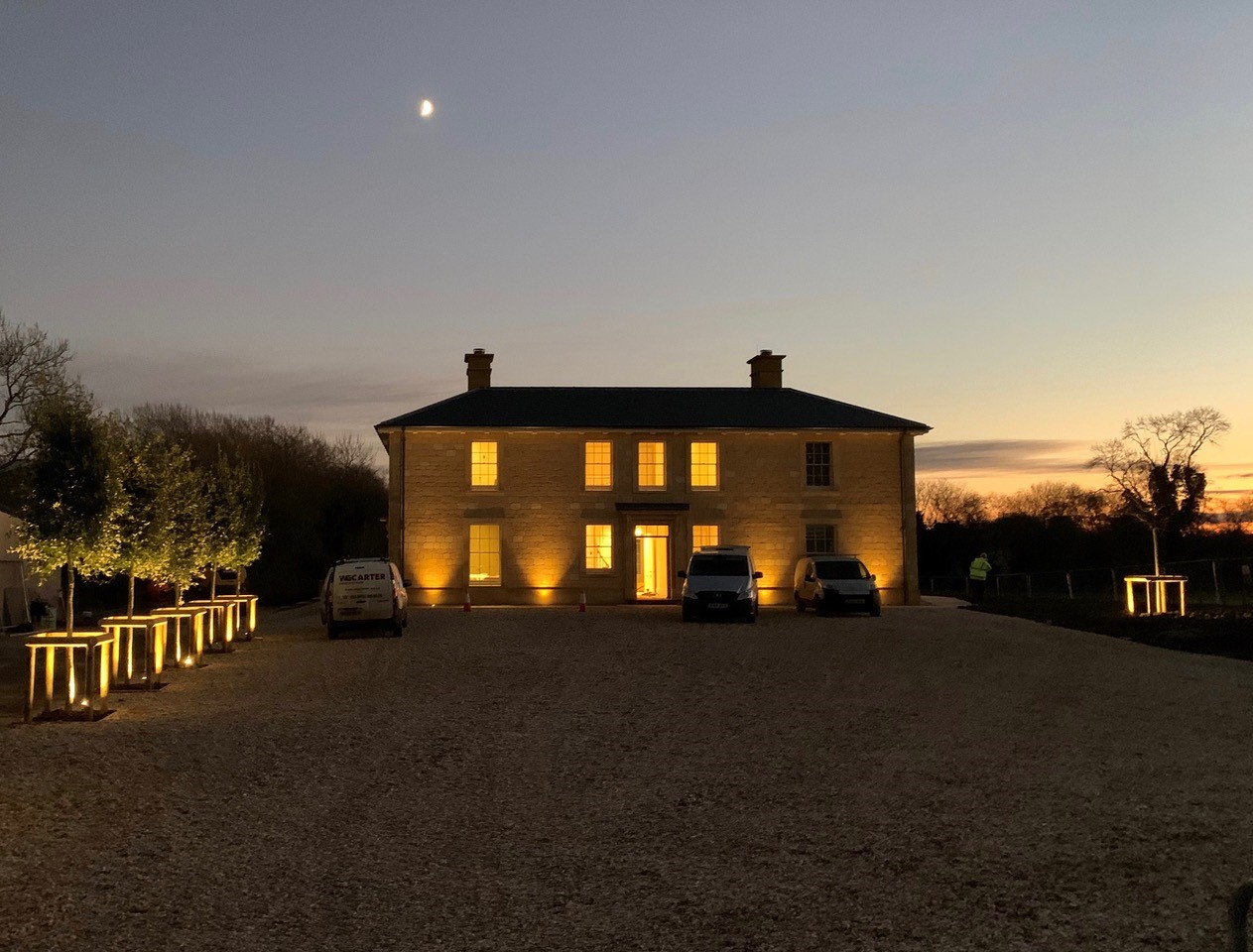 Pebbly Brook Farm, Gloucestershire
"David did an outstanding job for us. His knowledge, expertise and judgement gave us the confidence to work through the initial rejections by the Council and to aim much higher, for the house we truly wanted. We are delighted with the result and cannot recommend him highly enough."

Prof & Mrs BW Hooker
The property
Pebbly Brook Farm is an agricultural and equestrian enterprise outside Moreton-in-Marsh in Gloucestershire.
Objective
For many years, the owners/operators had unsuccessfully attempted to secure permission to create a new on-site dwelling.
Strategy
Acting for the new owners, a phased strategic approach was employed to deliver a new dwelling through the permitted change of use of a modern agricultural building to a single dwelling as a consequence of Class Q of the Town & Country Planning (General Permitted Development) (England) Order 2015.
An initial Prior Notification application was rejected by Cotswold District Council but resoundingly allowed at a subsequent appeal.
This appeal success granted planning permission for the conversion of the existing agricultural building. However, following our advice, the owners decided to pursue a planning application for a new vernacular farmhouse in lieu of the Class Q Prior Approval.
Following the preparation of a thorough planning justification along with a wholly suitable design prepared by Yiangou Architects, planning permission was granted by Cotswold District Council for a new dwelling.
Outcome
The process, including two Prior Notification applications, an appeal and a full planning application took a little over 18 months from the submission of the first application to the receipt of the consent for the farmhouse that has subsequently been constructed.
The specialist team involved
To strengthen our case to secure planning permission on this project we worked with the following expert consultants: